The Evil Geniuses (better known as EG) is an organization that has its roots in North America; more precisely in San Francisco. Even this organization can be considered "historical", since it is now an adult and this year will be round: twenty years.
Originally the organization was active only on Counter Strike. Then, over time, it has expanded to other titles with often excellent results: DOTA 2, Rainbow Six Siege, League of Legends, Call of Duty, Halo, Rocket League, World of Warcraft, StarCraft and several other on the market.
In particular, on the Street Fighter roster can boast one of the most winning teams ever, with its 80,000 dollars: Ricki Ortiz. The American (who began her career as a transgender completing, after 2014, the path for the change of sex), despite her old age, is still active and participates in the tournaments of Street Fighter V.
Like the Team Liquid, also the Evil Geniuses won an International of DOTA 2 marking, however, another record: one of their players, the Pakistani Sumail "SumaiL" Hassan, was the first minor in the history of competitive gaming to exceed one million Dollars in winnings.
In addition, the Evil Geniuses owned a secondary company: the GoodGame Agency, acquired not many years ago by Twitch.
In 2017, the team entered Rainbow Six Siege, acquiring the entire roster of the Continuum, training of the Pro League. Since then, this training has always been among the first teams in the world but, unfortunately for them, they are the eternal seconds of the circuit.
Evil Geniuses also have one of the strongest teams in the competitive circuit of Call of Duty, so much to win the world championship of 2018. With over 21 million Dollars in only winnings, the Evil Geniuses are also the second richest organization in the world of esports.
Team OG
Another European team: the OG Team, has come to shine in a very short period. It was the year 2015 and two former Team Secret players decided to leave to found their own organization. The Monkey Business team was born, and then changed its name. Unlike other organizations, this team specializes in particular on a title: Dota 2. The OG guys have entered the Olympus of the great already at the Frankfurt Major 2015 , where they have defeated the likes of the Evil Geniuses, CDEC Gaming and Team Secret.
The statistics of this training, born just four years ago, are impressive: despite having participated in just under 50 tournaments, they have won an exorbitant amount, including last year's International (the prize pool was 25 million Dollars, the richest ever to be won).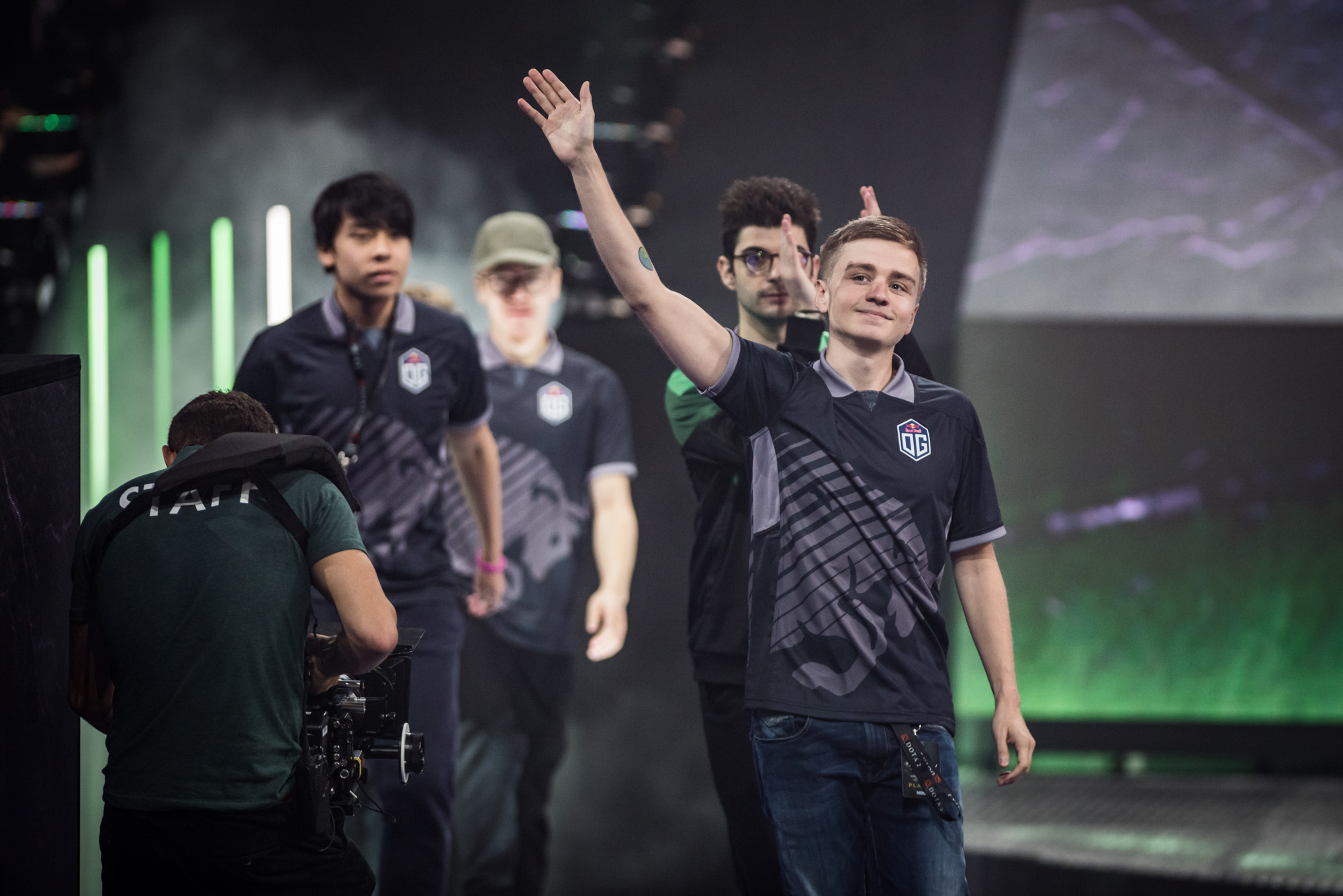 Last year the organization officially debuted on Smash, recruiting Swedish Delight player who played seventh place at the EVO in August.
In short, an organization to keep an eye on for the future they will surely expand to other titles of eSports and would love to assert their dominance.